COVID-19 Notice: The conference committee is closely monitoring the situation of COVID-19 pandemic. Currently, CEAC is planned to be held as scheduled. Delegates who could not attend the conference because of travel restriction from home country or visiting country, they can attend the conference online and make online/video presentation. If it's still not appropriate to hold the conference offline by the conference date, there's possibility of holding CEAC through web platform. The access to CEAC web platform will be offered to all the registered attendees. It's a difficult time for all! Please do take care and stay safe..
Welcome to the CEAC 2021
2021 International Civil Engineering and Architecture Conference (CEAC 2021) will take place on March 11-14, 2021 in National University of Singapore, Singapore.
Architecture is closely related to Civil Engineering. Engineering is a creative discipline and there are natural synergies with architecture and many civil engineers work closely with architects during their careers.
CEAC is for broad logical discourse, both intra-and interdisciplinary, among Universities, Colleges, Academicians and Department personnel through an assortment of Distinguished addresses, Plenary sessions, Workshops, Symposiums, Oral and Poster introductions, Virtual/Video presentations and Webinars.
---
Submission and Proceedings
Submissions can be processed using Iconf. Submission System, via this link.
Submissions must be original and should not have been published previously or be under consideration for publication while being evaluated for this conference.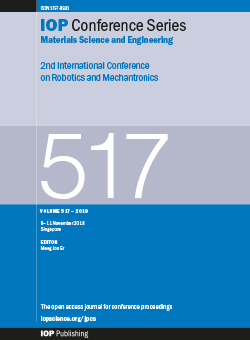 All submissions will be blind reviewed by the Program Committee on the basis of technical quality, relevance to conference topics of interest, originality, significance, and presentation. Accepted papers will be published into the IOP Conference Series: Materials Science and Engineering, which will be indexed by Scopus, Conference Proceedings Citation Index—Science (CPCI-S) (Thomson Reuters, Web of Science), Chemical Abstracts etc.
Abstracts are accepted for oral presentation opportunity, not for publication, for those researches which are not ready for publication, you can also send us an abstract only.
---
February 10th, 2021: Submission Deadline


Abstract, Research Paper, Case Study, Work in Progress and Report



February 20th, 2021: Notification Date


Notification of Abstract and full paper Acceptance / Rejection



February 26th, 2021: Registration Deadline


Registration ends and camera-ready copies



March 11-14, 2021: Conference Date
Attendants, whom don't have submission, can register directly via this link: http://confsys.iconf.org/register/ceac2021
---