Session Topic: Construction Management and Risk Management
Topics of interest include, but are not limited to, the following:
Project Management
Disaster and Risk Management
Sustainable Construction
Construction Management
Safety in Construction
Infrastructure Project Development
Social Sustainability in the Built Environment
Good/Inclusive Project Design
Public Private Partnership
Community Participation in Infrastructure Development
January 10, 2024: Submission Deadline

February 5, 2024: Notification Date

February 20, 2024: Registration Deadline

Special Session II Submission Link:
Organizer: Mohammad Arif Rohman, Institut Teknologi Sepuluh Nopember, Indonesia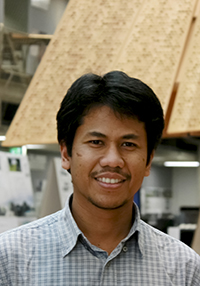 Mohammad Arif Rohman is an Associate Professor and Head of the Construction Management Laboratory at the Department of Civil Engineering, Faculty of Civil Engineering Planning and Geo Engineering, Institut Teknologi Sepuluh Nopember (ITS). His current research fields are in the areas of project management, sustainable construction and risk management. He has published some papers and also served as reviewer of several reputable international journals and conferences. He completed his bachelor's degree at the Department of Civil Engineering, ITS and pursued his master degree at Universiti Teknologi Petronas (UTP) Malaysia, majoring in construction management area. Dr. Rohman holds his PhD Degree from the University of Melbourne, Australia with PhD thesis entitled "Stakeholders' Perspective on Achieving Project Social Benefit from Indonesia Toll Roads". In addition to his academic background, he is member of a project management association and practiced as a project engineer consultant related to project management and particularly in risk management area.