Session Topic: Water Resource and Environmental Protection
Topics of interest include, but are not limited to, the following:
Water Resources and River Basin Management
Water and Wastewater Treatment and Management
Sludge and Septage Treatment and Management
Reuse of Effluent and Reclaimed Water
Solid and Hazardous Waste Management
Environmental Health and Public Health Engineering
Water, Wastewater, and Environmental Policies and Planning
Sanitary Engineering
January 10, 2024: Submission Deadline

February 5, 2024: Notification Date

February 20, 2024: Registration Deadline

Special Session IV Submission Link:
Organizer: Manny Anthony Martin Taguba, National University (NU) Manila, Philippines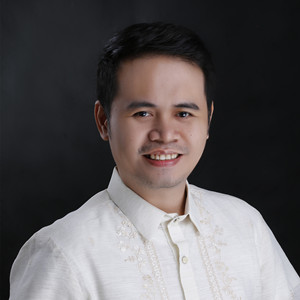 Engr. Manny Anthony M. Taguba is the current Chief of the Division of Sanitation of the Manila Health Department of the City of Manila. Prior to his current post, Engr. Taguba is the former Program Chair of the Environmental and Sanitary Engineering Department, former College Research Coordinator of the College of Engineering, and an assistant professor for the Civil Engineering Department of the College of Engineering of National University (NU) Manila.
He acquired his bachelor's degree in Civil Engineering at the Technological Institute of the Philippines-Quezon City in 2006 where he received the President Elpidio Quirino Scholarship Grant. He obtained his bachelor's degree in Environmental and Sanitary Engineering at National University-Manila in 2010. In 2011, he placed 3rd at the Sanitary Engineer's Licensure Exam. He is also a recipient of the DOST-ERDT scholarship at University of the Philippines where he finished and earned his Master of Science in Environmental Engineering in 2016. He has completed academic units in M.S. in Civil Engineering majoring in Water Resources at UP-Diliman.
As a Sanitary Engineer, he is currently spearheading the Sanitation Division of Manila City in the maintenance and promotion of sanitation, enforcement of Sanitation laws, rules and regulations, and legal statutes.
As a Civil Engineer, Engr. Taguba worked in Maynilad Water Services, Inc. (MWSI) as a Project Operations Engineer from 2007 to 2010 and as Supervisor of the Construction Management Group of the Non-Revenue Water (NRW) Division of MWSI.
As academician, Engr. Taguba has been teaching various Civil Engineering courses such as Fluid Mechanics & Hydraulics, Mechanics of Deformable Bodies, and Transportation Engineering; numerous undergraduate Sanitary Engineering courses such as Wastewater Engineering, Environmental Science and Engineering, Industrial Hygiene, and Solid Waste management; and few courses in graduate programs of Sanitary Engineering. Aside from teaching, he performs various works in research and was involved in accreditation application of the Civil and Sanitary Engineering Department of NU-Manila. In March 2017, he received Outstanding Faculty Award and May of same year, he received an Academic Excellence in the fields of Teaching, Research, and Service of the College of Engineering.
He is a professional member of the Institute for Engineering Research and Publication (IFERP). He has attended and presented numerous research papers in different local and international conferences and conventions. He has collaborated with numerous Civil and Sanitary Engineering students in different research studies, some of which were presented in Maryland, USA (2018 and 2019). In March 2019, he and his engineering students joined the 12th Annual Research Award (ARAW) and their research hailed as semi-finalist. Furthermore, on November 16, 2019, Engr. Taguba was awarded as Best Presenter during the International Conference on Engineering and Applied Science in Yogyakarta, Indonesia by the Faculty of Engineering and Science of Universitas Muhamadiyah Purwokerto (UMP).
Engr. Taguba is an active member of the Philippine Society of Sanitary Engineers, Inc. since 2011 and currently serving as the National Secretary. His work and contributions have been pivotal in various Annual and Mid-Year National Convention, outreach programs, trainings, and webinar activities of the said organization.