Session Topic: TBA
Introduction: TBA
Topics of interest include, but are not limited to, the following:
January 10, 2023: Submission Deadline

February 5, 2023: Notification Date

February 20, 2023: Registration Deadline

Special Session 1 Submission Link:
Chair: Prof. Abeer Samy Yousef Mohamed, Effat University, KSA & Tanta University, Egypt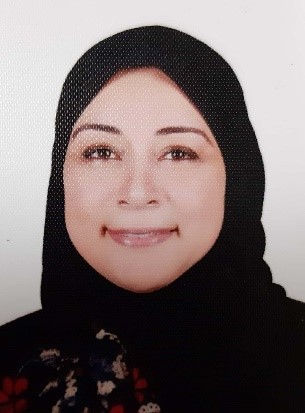 Prof. Dr. Abeer Samy is a Full Professor of Architecture Engineering & Building Technology at Effat University, College of Architecture and Design. She is originally a Professor of Architecture Engineering & Building Technology at the Architecture Engineering Department, Faculty of Engineering, Tanta University, Egypt. Dr. Abeer has more than 25 years of academic experience in Architectural schools in many countries, as well as professional practice experience. Through her private firm, Dr. Abeer participated in designing and constructing several projects for different residential, office, medical, and educational buildings. Also, she was Architectural Consultant for Tanta University for more than ten years in designing and supervising University's projects.
Dr. Abeer established Architecture Engineering Department at Sabaha University, Libya, in 2006. She established and developed Interior Design Department at Taif University in 2010 and prepared the new strategic plan for department development in 2012.
Dr. Abeer is certified E-Learning Director by The Association of Arab Universities and The Academy of e-learning – Britain 2021. She has achieved the status of Fellow (FHEA) from Advance HE in recognition of attainment against the UK Professional Standards Framework for teaching and learning support in higher education, July 2021. She has more than 35 international publications in the field of Architecture with different themes related to the new visioning of Building Technology Applications in Architecture & Urban Design and funded research projects. Dr. Abeer delivered lectures and presentations in over ten countries; and contributed widely to several international publications. She has invited a guest speaker at several international conferences. She is a reviewer at (Smart Structures and Systems, An International Journal) Korea, and (JER & JES) Journals, Egypt. She is also a member of The Technical Committees of many International Conferences indexed in Scopus and ISI
Dr. Abeer was awarded UNEP International – Silver Award for Liveable communities 2018. Since 2010, she has served as a member of The Formal Heritage Conservation Committee El Gharbia Governorate. She is a member of the faculty promotion committee in different Arab Universities.
Currently, she teaches undergraduate and postgraduate courses at Effat University, Jeddah, KSA. Her academic experiences include teaching courses on Building Technology, Capstone Studios, Senior Studios, Working Drawings, Building Construction, Building Structure and Materials, Studios, Theories of Architecture, Advanced Surface Tectonics, Master's in Urban Design Thesis Supervision. Other courses include research methods, Creative thinking, and design, Interior Design Capstone. She also taught and supervised Master and Ph.D. Programs and courses. Her courses and projects emphasize recent Techniques in building Technology and architecture.